July 7th, 2015 by
Think Productivity, creators of visual productivity-boosting task management app, DropTask, have announced Jan Mühlfeit as their new Chairman. The announcement came as the company were showcased at this year's flagship digital event, 'Digital 2015', at the Celtic Manor Resort in Newport, Wales.
DropTask Founder and Tec Marina Owner, Chris Griffiths, said: "Jan Mühlfeit has experienced great success during his career and spent many years side by side with Bill Gates as they travelled all over the world. With a wealth of knowledge obtained during his time as Chairman of Microsoft Europe, we're lucky to have such a high profile figure interested in getting involved with a start-up here in Wales. It's absolutely fantastic for the Welsh community and in particular, our flourishing digital economy which was showcased at this year's Digital 2015 event – which we were honoured to be a part of. I very much look forward to the road ahead… We're in for an exciting journey."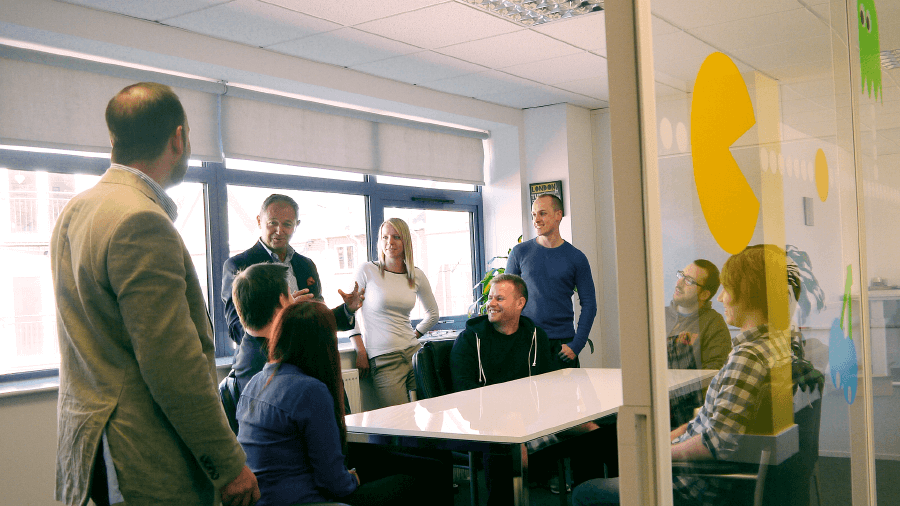 To mark the occasion, Jan, the recently retired Chairman of Microsoft Europe, joined the creative software company here at Tec Marina in Penarth Marina, Wales, where Think Productivity are based. Whilst meeting the team, he discussed his past experiences and the importance of unlocking human capabilities.
"Companies don't start off with a project plan, they start with a vision. When over 250,000 people gathered for Martin Luther King's speech in 1963, they didn't just come to see him, they came for the dream; the potential and hope for a better future. By nature, we are all very visual thinkers and we work in a visual way… DropTask embodies this, and I'm very excited to be involved."
Jan's association with the company stems back to when he first visited Tec Marina earlier this year for its official opening, along with Penarth councillors Lis Burnett and Gwyn Roberts – who are actively supporting the new technology hub which is expected to create up to 150 new jobs. Jan said: "Today is a historical day for technology, because technology can unlock the potential in every single human being around the world. Tec Marina is a space for crazy people because only crazy people are changing the world. I wish Tec Marina every success, happiness, and craziness."
Watch the video of Jan's visit to Tec Marina for the grand opening:
For more information about Tec Marina, please email
contact@tecmarina.com
and keep up to date with us on
Twitter
.
← 1Gbps super fast broadband now at Tec Marina
British Consul General from San Francisco visits Tec Marina →